Sake-Kobo Seseragi
~ factory tour of the production process ~
Exhibiting proof of safety and security. The product factory Sake-Kobo Seseragi offers tours.
Sake-Kobo Seseragi is an HACCP-compatible product factory built on the concept of safety and security. It has the Chugoku Region's first sake brewing plant tour route where the entire process of making finished products can be seen at a glance from the passageway, from filling the sake, to labeling and boxing. The tour also features hands-on experience of Sempuku history in the Seseragi Hall.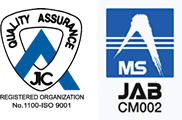 ISO certification of security
Sempuku's quality assurance policy is a devotion to "Quality First" to provide the quality needed to obtain the customers' trust and satisfaction. With every employee conscious of "100% Customer Satisfaction", in November 2001 we obtained ISO9001 certification. Every day, we are committed to quality control.
Sake Kobo Seseragi tours
7-9-10 Hondori, Kure City, Hiroshima 737-0045
Phone: +81-823-22-1029 (weekdays),
+81-823-22-3838 (weekends and national holidays - direct line to Miyakeya Shōten)
Time

Tours are offered between 10:30am and 3:30pm (about one hour)

Charge

Free of charge.

Closed

on Tuesdays and during Obon and New Years holidays.
Gallery Miyakeya Shōten
~ a combined shop and gallery ~
Gallery Miyakeya Shōten is Sempuku's antennae shop that was built as part of the 150th anniversary celebrations. The combined shop and gallery is filled with retro exhibits from the Showa Era (1926 ~ 1989) and sells original goods and sweets in addition to Sempuku sakes. There is also a tasting corner where you can enjoy the different flavors of Daiginjo (Japanese sake made from highly polished rice with additional brewing), Junmaishu (Japanese sake made from polished rice), and at time, newly brewed sake.
7-7-1 Hondori, Kure City, Hiroshima 737-0045
Phone: +81-823-22-3838
Closed

on Tuesdays and during Obon and New Years holidays (may be temporarily closed other days)